The Farm of Maison Castagné

Producers of organic walnuts
Producers

of

wal

nuts
La Maison Castagné has been growing walnuts for more than 6 generations in Martel, on an area of 47ha. Since 2018, walnuts have been treated with certified organic products.

We harvest the walnuts during September-October. The mill rotates all winter to press oil from different producers. Then, starting in March, we make oil for the store.
We produce 3 varieties of walnuts PDO Noix du Périgord. However, it is the Franquette variety that is used to make our oils and derivatives. (Inshell nuts, caramelized or chocolate kernels. . . )
Grape

producers
La Maison Castagné has also been producing grapes since 2020, when the first grape harvest took place. Martel is not part of the PGI Cahors. In fact, we planted 6 different grape varieties. 3 reds (Malbec, Syrah and Pinot Noir) and 3 whites (Chenin, Chardonnay and Roussanne).

The plots are located on a southwest facing hillside. The vines are organic in high altitude in the woods, isolated. In addition, we work the vineyard mechanically, with the tractor without weeding.
Finally, once in the cellar, we touch the wine as few as possible. There is only one draw.
The FR-BIO-01 certificate means certification in organic farming by Ecocert.
We must provide evidence that the products used to treat walnuts or vines are certified for organic farming. To obtain the certificate, it takes 3 years of conversion.
It is a long process that requires time and energy. This allows us to value our products as responsible for your health and our environment.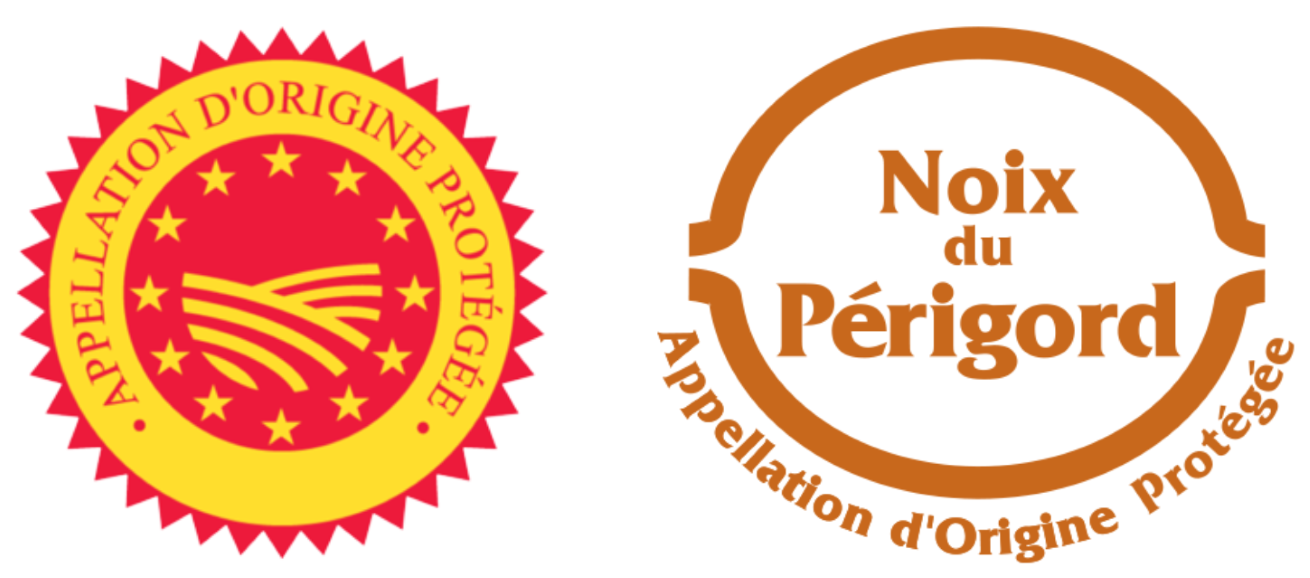 The PDO certificate means that we comply with the specifications of the walnut or walnut oil PDO Noix du Périgord.
The 4 varieties accepted in the PDO are Franquette, Marbot, Corne and Grandjean. These nuts have been present in our region for over 17,000 years!
The oil, on the other hand, received the PDO certification in 2021 and also complies with a specification. This requires a minimum of 50% PDO walnuts and a very light roasting, below 100°C