Free tour of a walnut oil mill in the Lot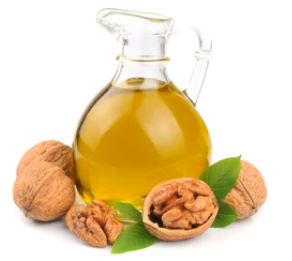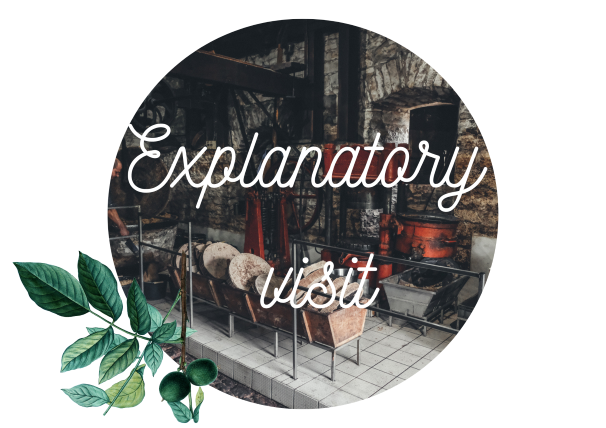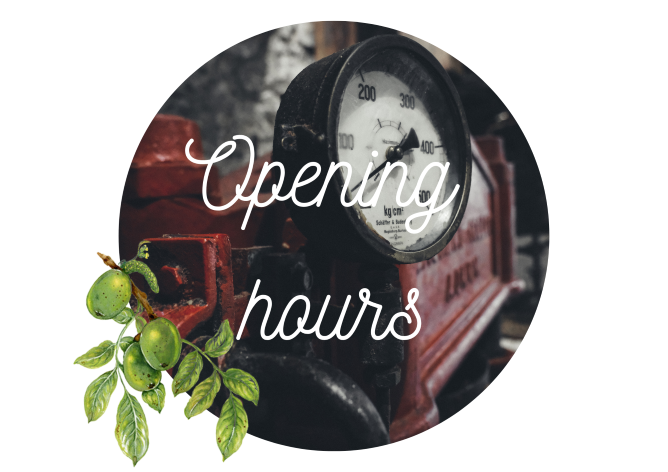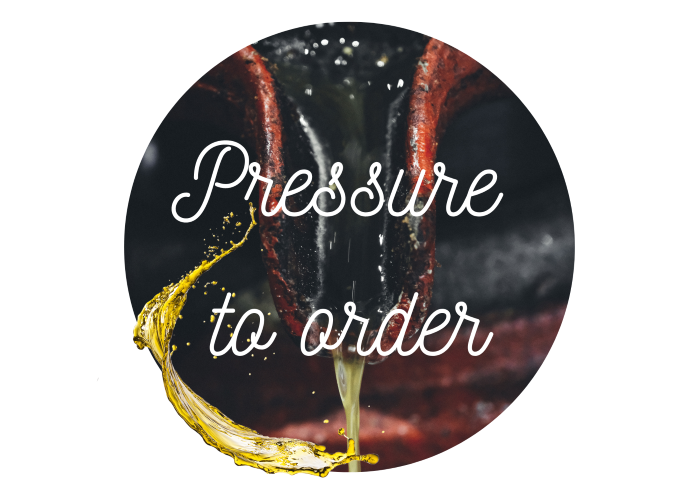 At any time during opening hours, we offer you a free guided tour of our oil mill, followed by a tastin of our various products.
Walnut or hazelnut oils, caramelized walnuts ans walnut wine will be offered! See our products here.
Come and discover the production of walnut oil in real time! This demonstration is always followed by a tasting of our products. (See timetables below.)
It is free for individuals a 2€ per person for groups over 15.
1 April – 1 November
from Monday to Sunday
9h-12h30 / 14h-17h30
Demonstration of manufacture:
July – August: Tuesdays and Thursdays
The rest of the year, we advise you to call in order to know the days of manufacture.
The oil mill offers you to press your oil! If you have between 25 and 35kg of kernels, you can make an appointment with us to arrange a rush date.
We also press organic walnut oil, subject to presentation of your certificate.
  Walnut oil ?  
Hot or cold?
The kernel consists of water and oil. When roasting the kernels, the water evaporates and the oil begins to show up. The taste of the nut will be more pronounced because it is by roasting that the flavors come out! It takes 2kg of kernels to make 1L of oil.
Cold-pressed walnut oil, on the other hand, will keep the water from the kernel, which does not mix well with the oil and which will make it rancid faster. In addition, its taste will be less interesting, as will its profitability (2kg of kernels per 75cL of oil).
What

 

can you 

accommodate

 

it 

with

?
Walnut oil is mainly used cold, for salads of course, but also for many other dishes. It will go with a Rocamadour cheese, a beef carpaccio or even a velvety nettle!
It is possible to incorporate it into a pie dough or cake, in the oven at 180°C or to place a fillet at the end of cooking.
How to keep it?
High-quality, hot-pressed walnut oil keeps for a long time, contrary to what is often heard. For our oils, you can count on:
– Before opening: 2 years in the closet, out of the sun.
– After opening: 1 year minimum, either in the refrigerator or in the cupboard, protected from humidity and temperature changes.
Manufacture of walnut oil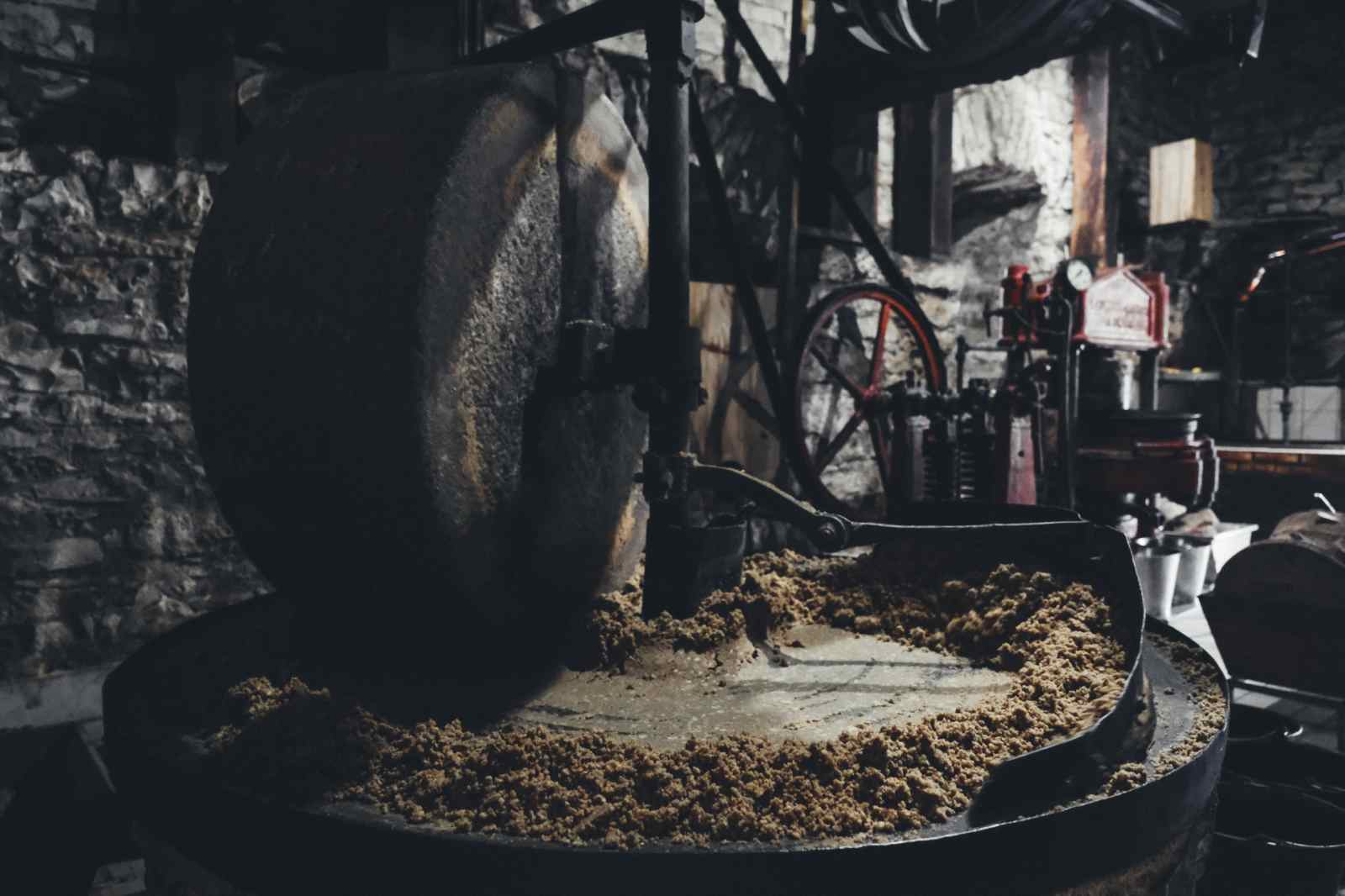 First, we separate the kernels from their shells, either manually or mechanically, but carefully sorted. Then, the oil maker places them under the 800kg granite grinder, which will crush them for half an hour until a paste resembling a cookie dough is obtained.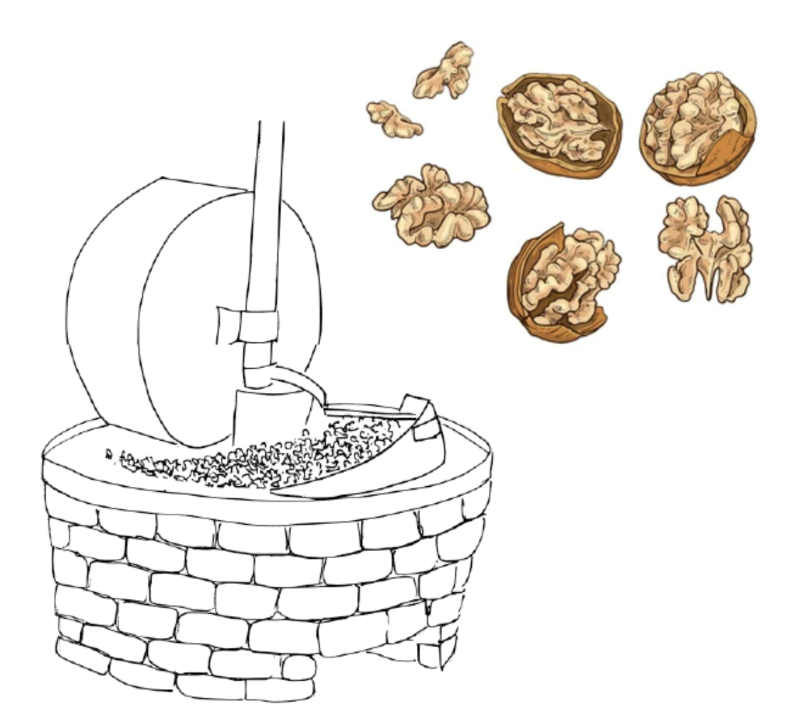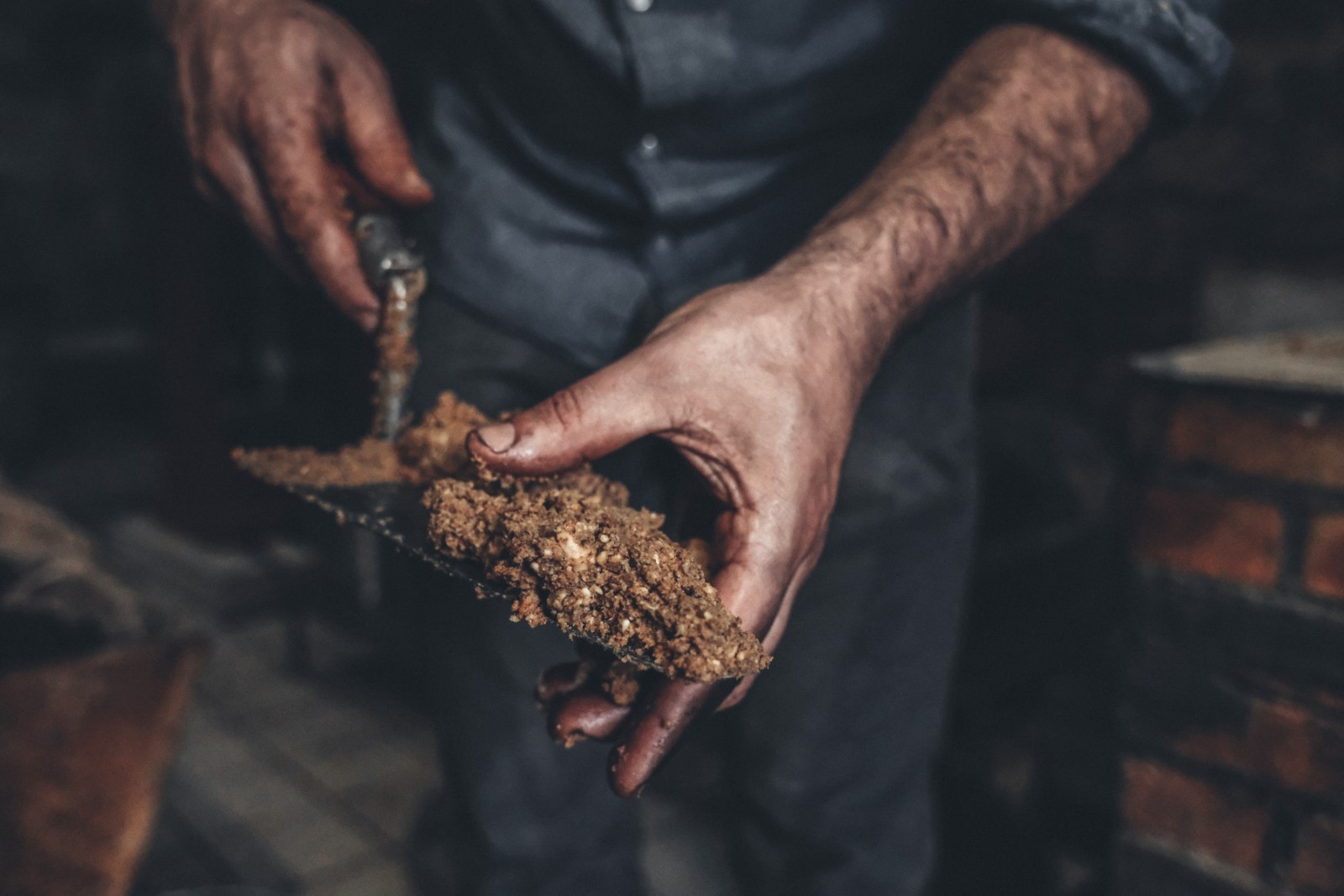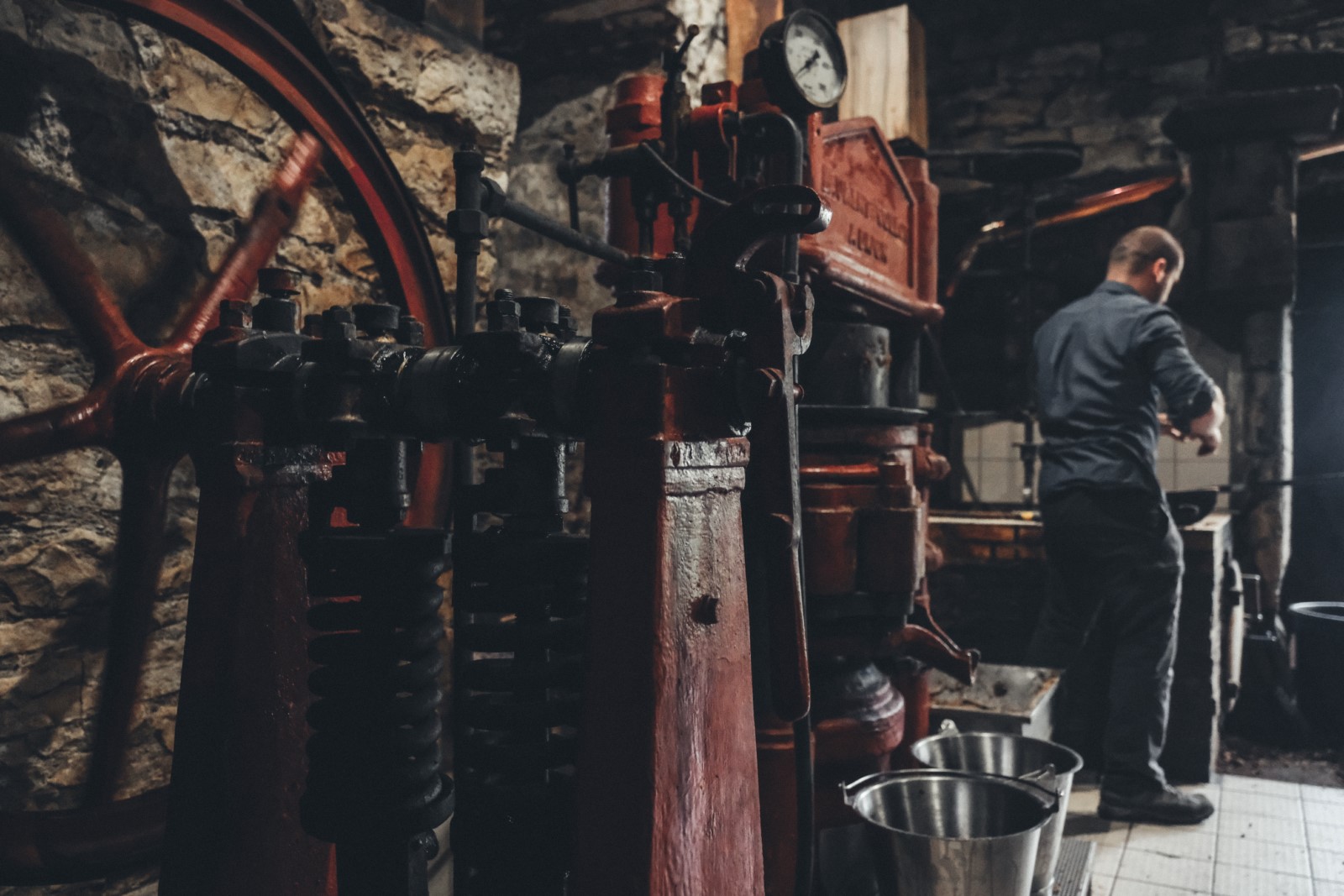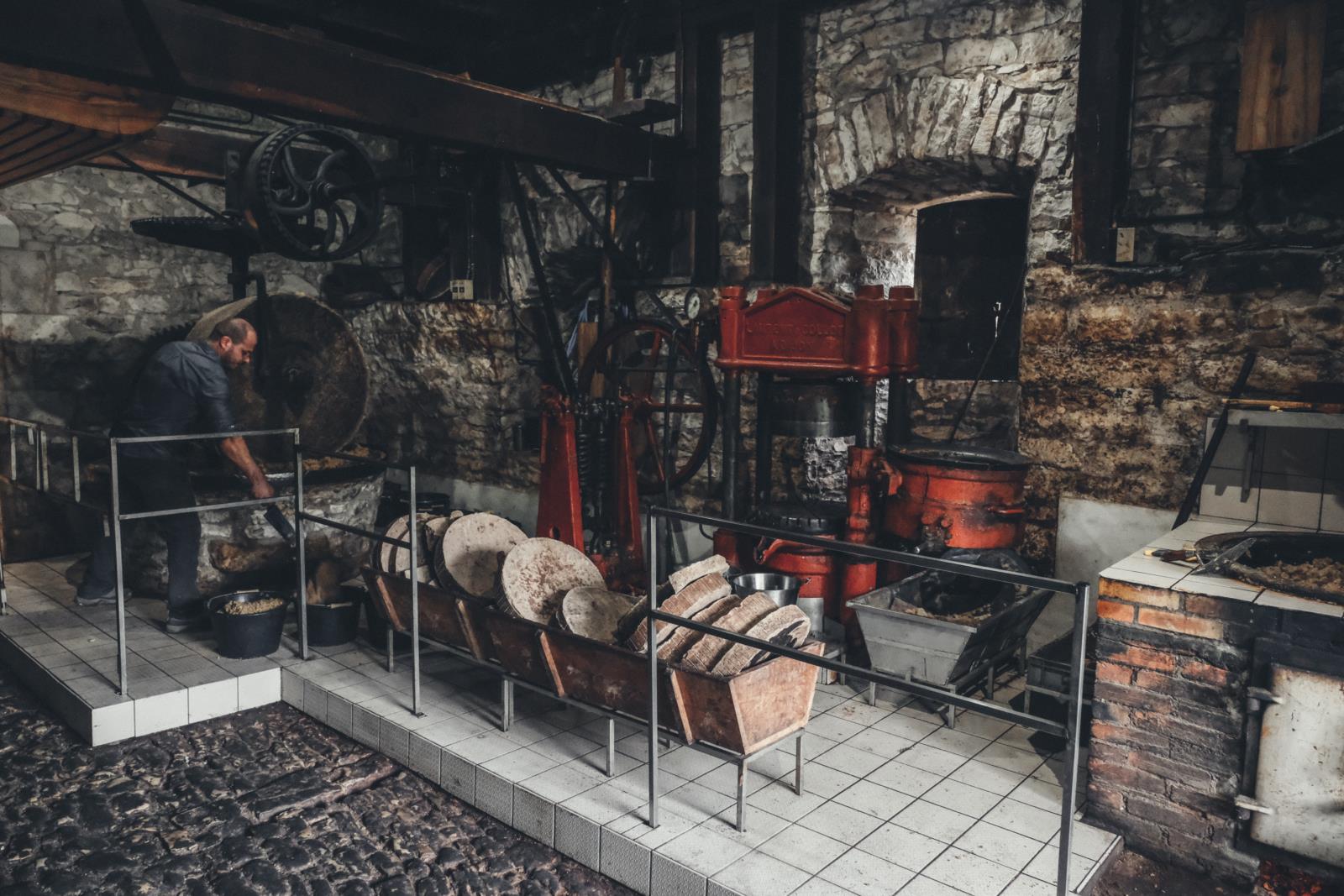 Finally, the walnut paste will be placed in the hydraulic press to extract its oil. In the press, we get the nutcake. It is the kernel emptied of its oil. We sift it into walnut powder.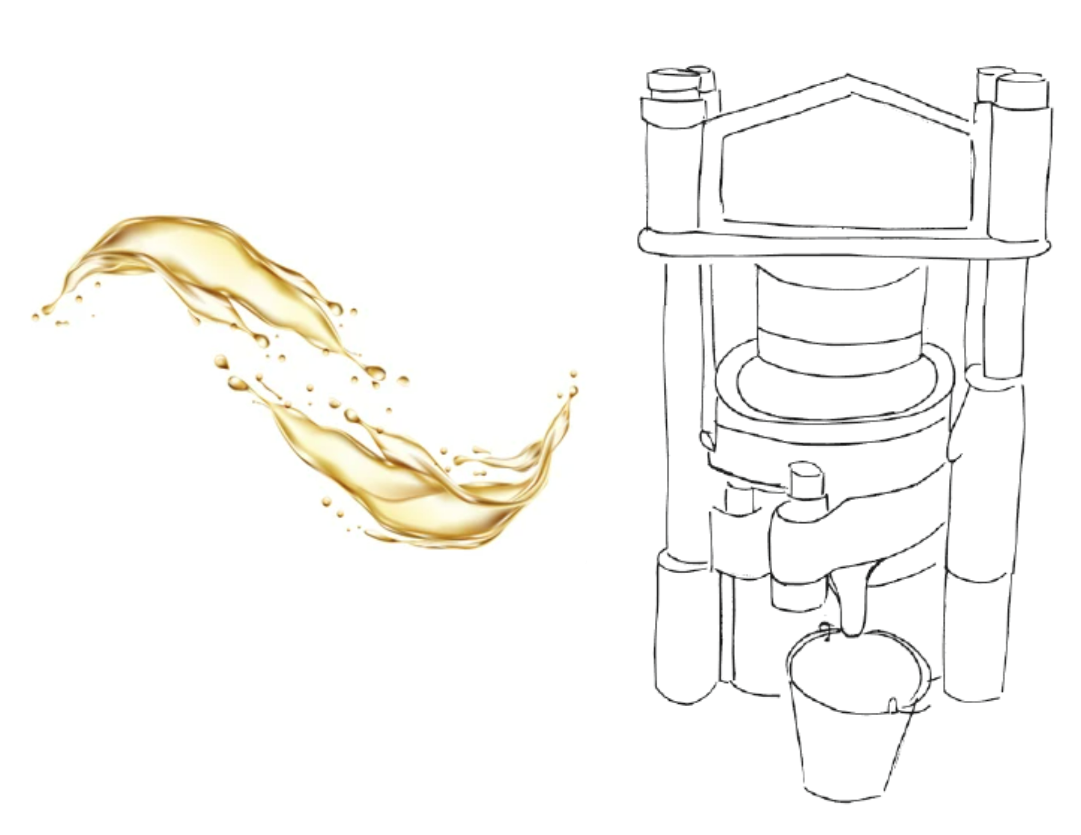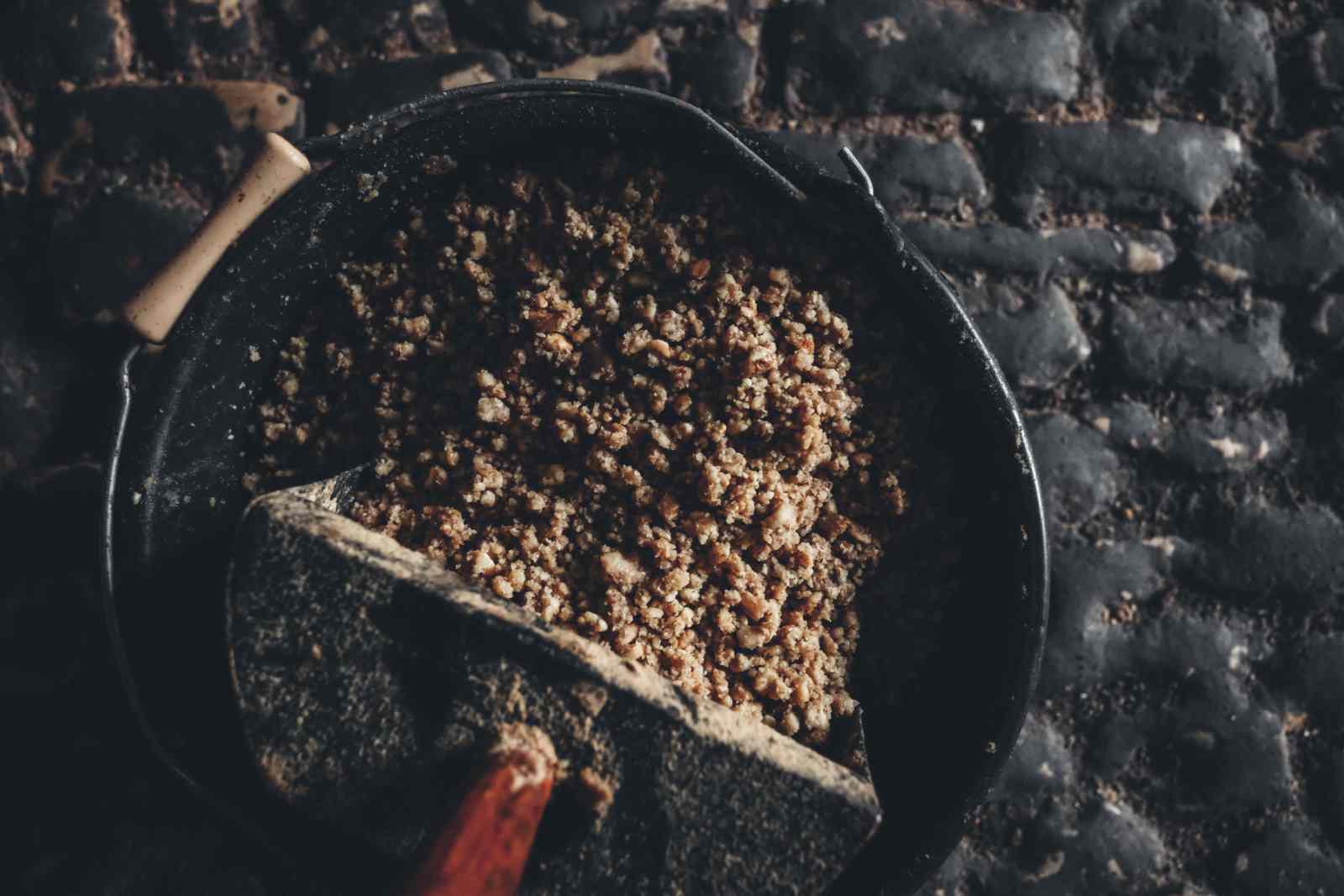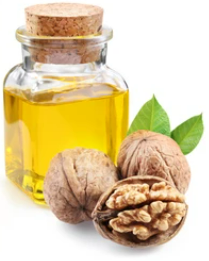 We place the oil in stainless steel tanks to let it settle for 3 weeks before bottling it in the shop.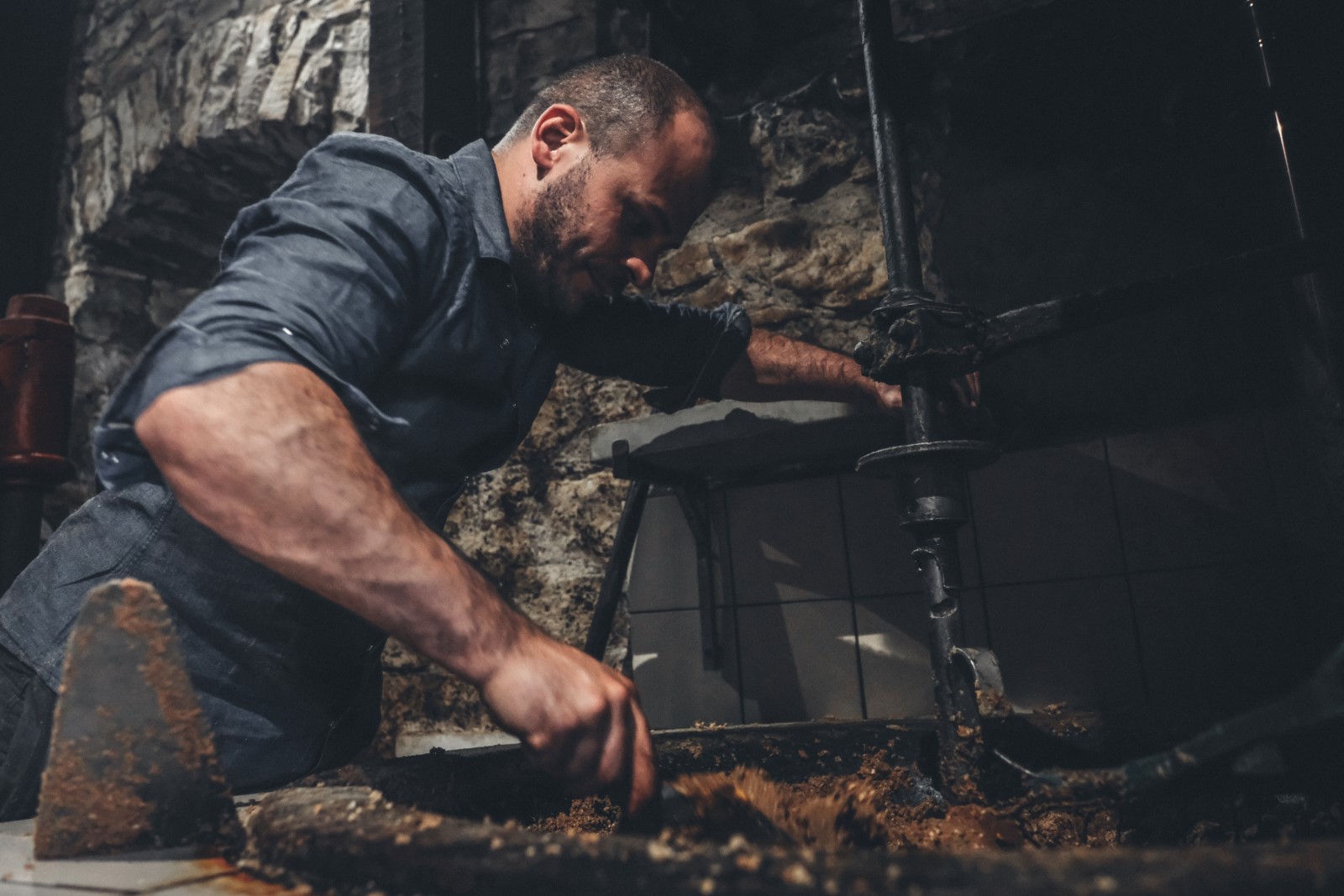 Visite gratuite moulin à huile de noix dans le Lot