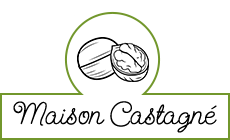 The brothers Romain and Adrien are the 6th generation of Castagné on the farm and grow organic walnut trees on 47ha and vines on 3. 5h. They produce walnuts and grapes, produce walnut oil and wine and run 2 restaurants in the municipality of Martel, which offer quality dishes with fresh and local products.


Come and discover all our online sales products…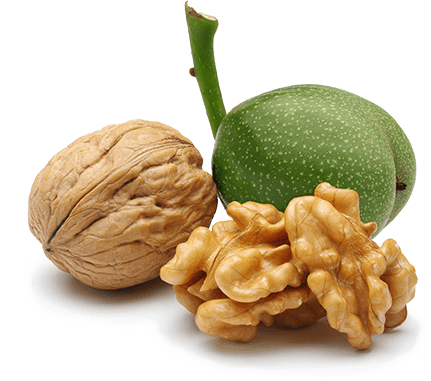 La Maison Castagné is not just a family of artisanal organic walnuts producers in the Périgord region. Committed to maintaining control over the entire nut production chain, from planting to fork, we have developed a certain know-how and a great deal of versatility in all the following sectors:
For 6 generations, the Castagné family settled in Martel and began planting walnuts there. With 47ha of walnuts in organic farming today, about 100 tons of dried walnuts can be harvested each year.
Fifty years ago, the old walnut oil mill was refurbished by the grandfather of the current oilman to turn part of their harvest into walnut oil. He also offers walnut producers to press their oil!
On their 3. 5 hectares of vineyards, 6 grape varieties were planted by the Castagné brothers: Malbec (grape of Cahors wine), Pinot Noir and Syrah for red grapes; Chenin, Chardonnay and Roussanne for white grapes.
Following in the footsteps of his mother's cook, Adrien opened a restaurant in Martel in 2014 (Le Petit Moulin) and the two brothers revived the once-farmed family restaurant La Table du Moulin.
For more information, do not hesitate to contact your artisanal producer of organic walnuts Périgord using the online contact form.
This error message is only visible to WordPress admins
There has been a problem with your Instagram Feed.

Delivered to you
or relay point

100% payment
secured



Local product
French