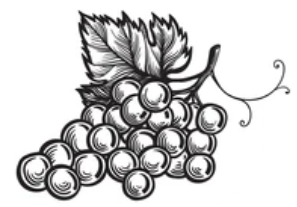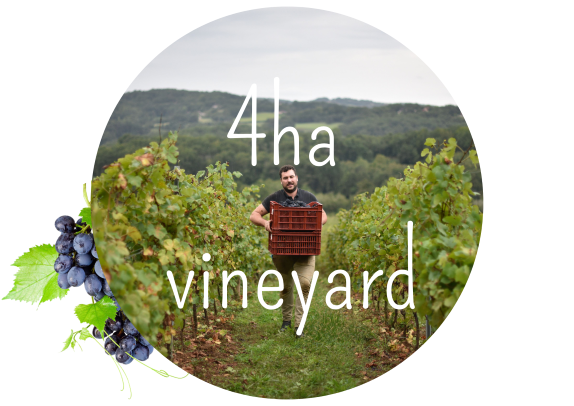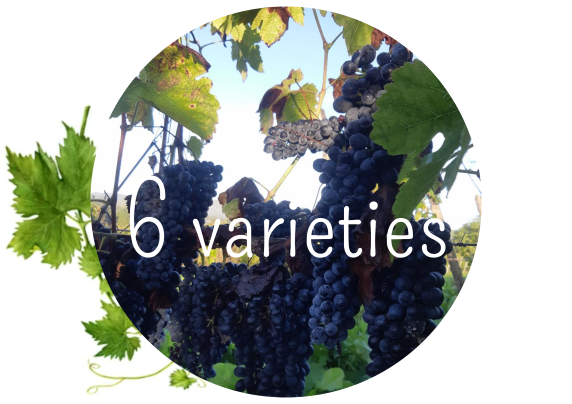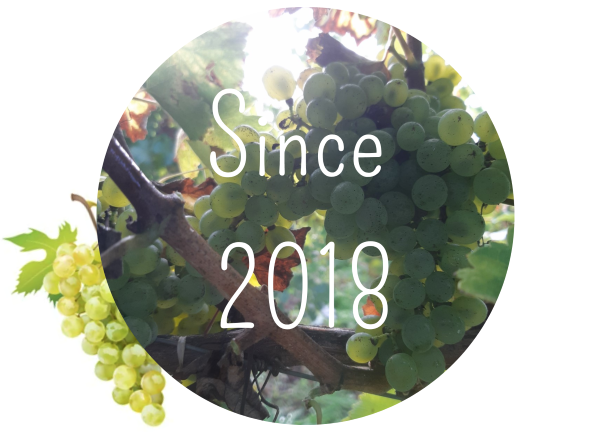 The Castagné brothers are winegrowers on 4ha of vines. The plots are planted on a hillside facing southwest. Our vines are certified by organic farming and are located high up in the woods, isolated.
Maison Castagné produces wine under the appellation Vins de France. No PGI is present in the territory, the closest being Cahors. It produced 24,000 bottles of wine from the 2021 harvest, in white and red.
Martel was once an important wine-growing land, which disappeared with the phylloxera around the 1870s. Wishing to revive this heritage, the Castagné brothers planted vines in Loupchat, 800m from the mill.
   What is a living wine ? 
Organic

vineyards
Working in organic farming, the vines express the passion for the terroir by its winegrowers. A living wine comes from a grape that has not been in contact with any chemicals. The use of fertilizers or pesticides is strictly forbidden! We work the vineyard mechanically, with the tractor without weeding. With a view to becoming ever closer to the natural cycle of our environment, we have set up a system of green fertilizer that resows.
Neither

glued

nor

filtered
That's good, but what does that mean? After fermentation, gluing involves removing suspended particles from the wine by adding a gelatinous product, such as egg white, which has been used for many centuries. Filtering, on the other hand, consists in removing impurities to have a more "pretty" wine aesthetically speaking.
Then why stop? Because it makes it lose some natural flavors. The wine is cloudy and it disturbs, but its quality is there!
Goodbye

water

and

sugar

!
The grapes vinify themselves, like a big one, thanks to the native yeasts. Native yeast? These are microorganisms (or fungi) present on the grapes at the time of harvest and are responsible for the fermentation of the fruit. The only permitted input for natural wines is sulphur dioxide (S02), which is useful for the preservation of wine. We touch the wine as little as possible, there is only one extraction. Depending on the turbidity of the wine, we carry out a light filtration on cellulose.
Why

do

we

do

this

?
Because the addition of inputs, or additives, changes the taste, character, texture or colour of the wine. In other words, they make it up! Abuse of pesticides, dyes, preservatives, acidifiers or flavour enhancers. . . Classic wines are as beautiful as a supermarket tomato but nothing will match the one from your garden, right?
So, will you be tempted by a natural wine?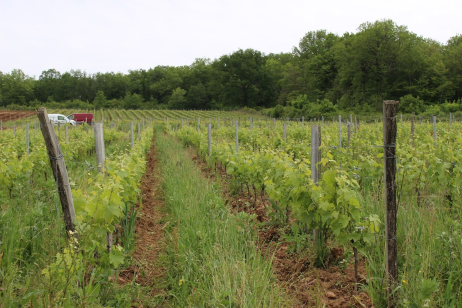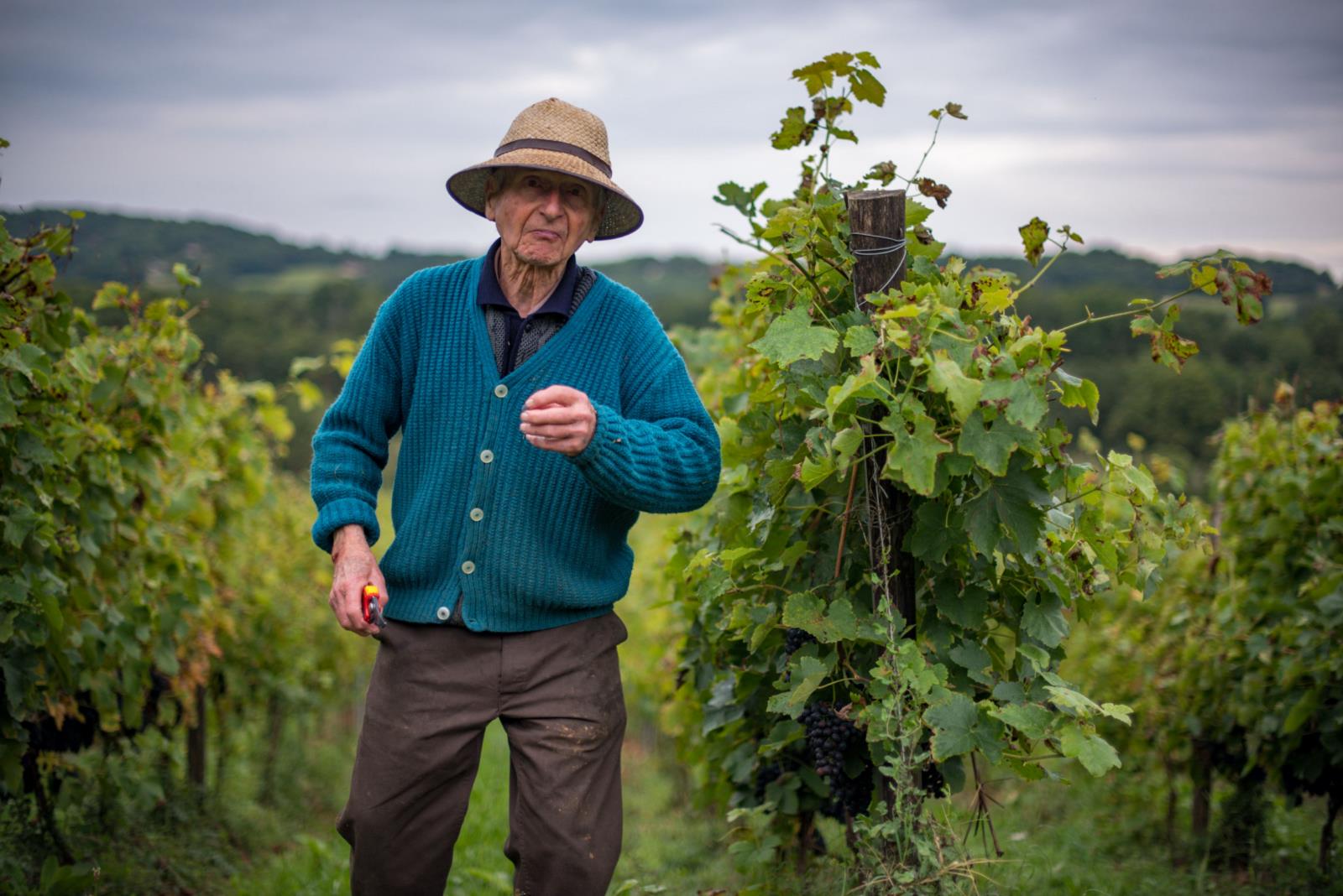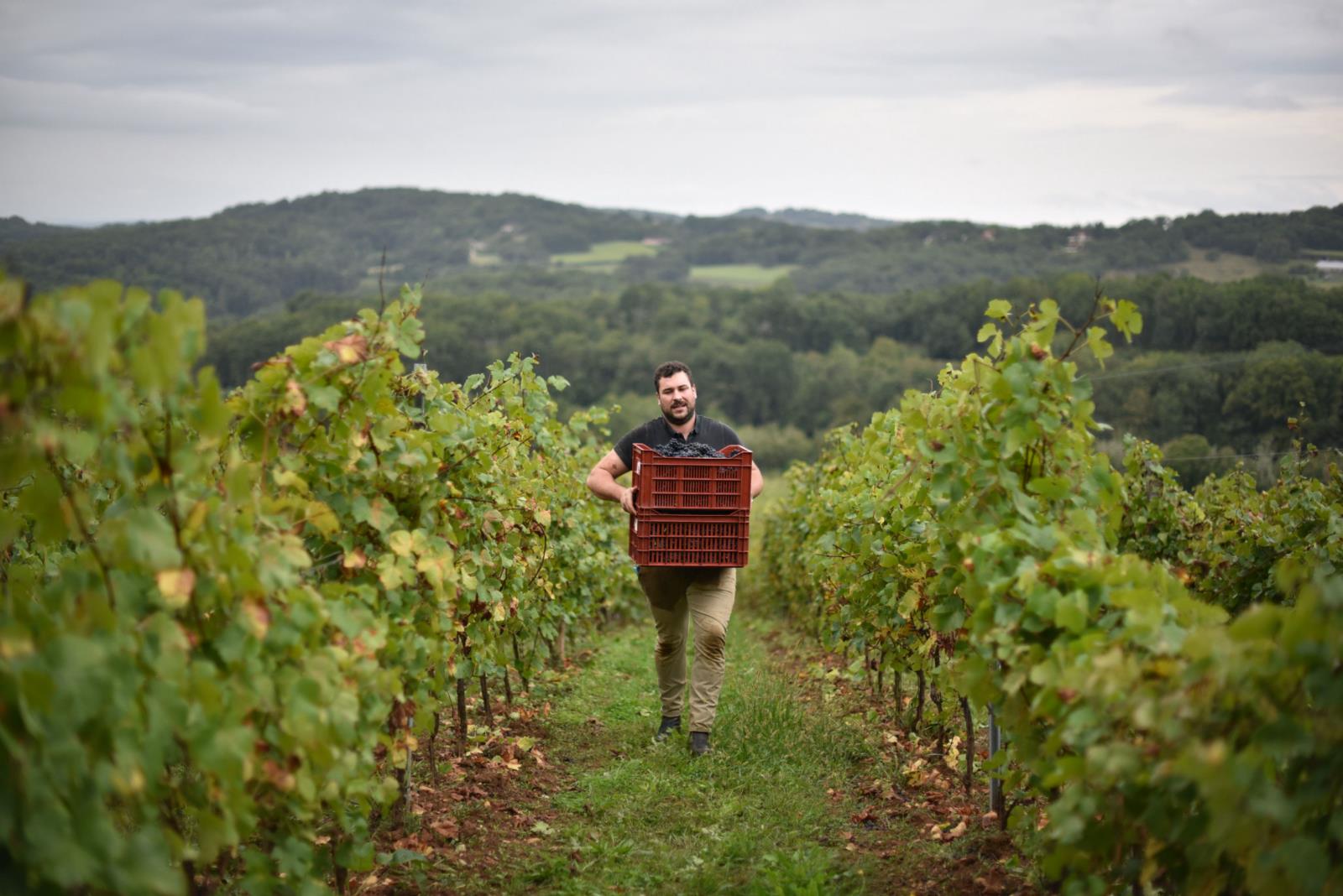 Our

red

grape

varieties
Malbec
Malbec is an emblematic black vat grape of Cahors wine. Centuries ago, before phylloxera, this grape was grown from Burgundy to Aquitaine via the Loire Valley. Rich in tannins, these wines contain aromas of black fruits and peppery notes.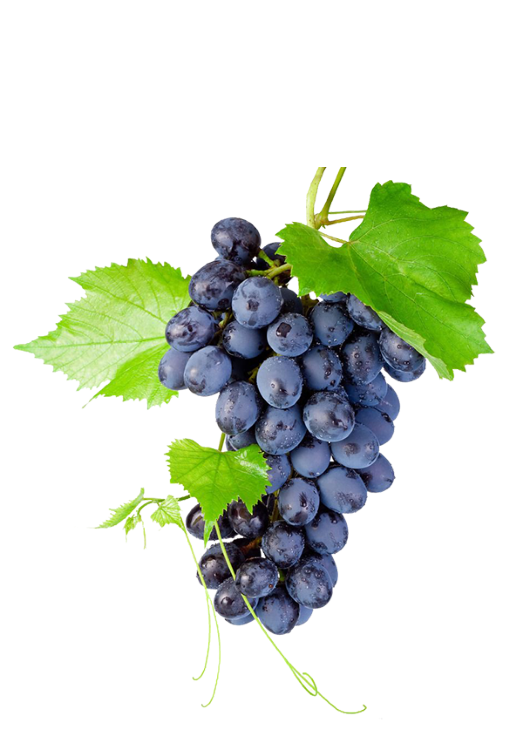 Syrah
Syrah is a grape with very dark pigments turning black. Depending on its region of production, it will have different aromas, ranging from strawberry to liquorice, to vanilla or coconut! It is an emblematic grape variety of the Côtes du Rhône that has been exported to the other side of the world.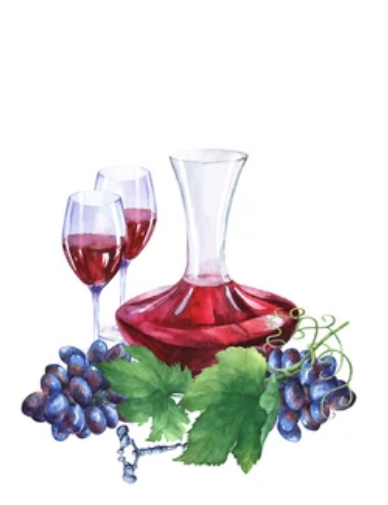 Pinot noir
Pinot Noir is a capricious grape variety that only tolerates a cool climate, neither too hot nor too cold. Her ruby-coloured dress seduces the whole world by its beauty and its taste of red fruits revives the taste buds! It is found today in Burgundy and New Zealand. It is a sweet wine, not very tannic.
Our white grape varieties
Chenin
A noble wine grape, chenin is a white grape variety that can be transformed into all kinds of wines: sweet, sparkling or dry. This is possible thanks to its high acidity. Its wines have the peculiarity of having rather floral notes.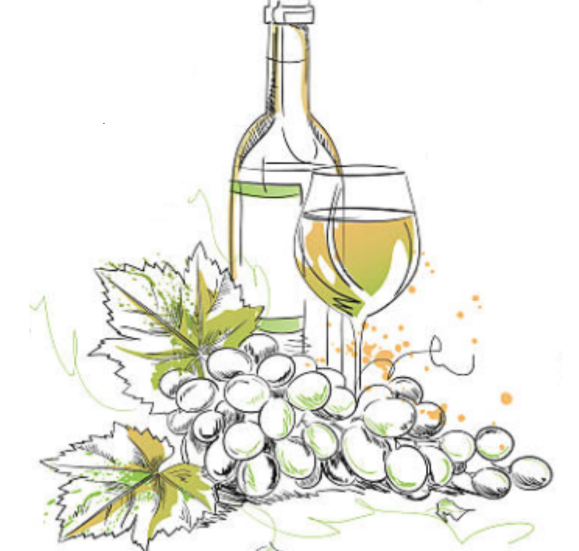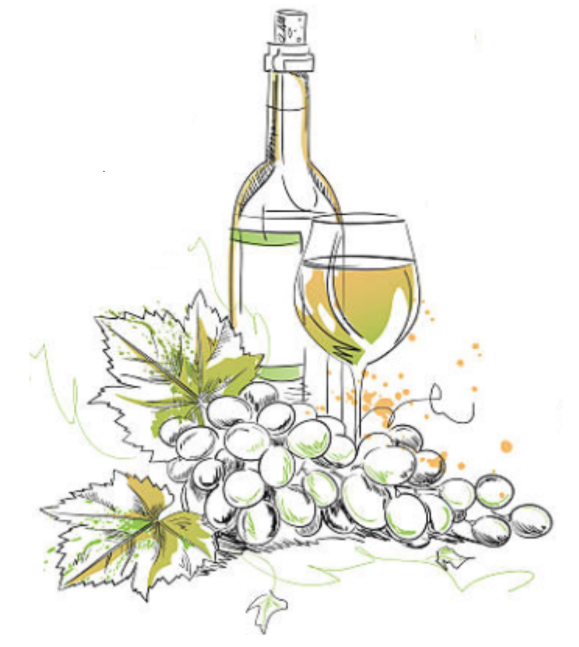 Chardonnay
The most famous grape variety in the world, Chardonnay surprises with the diversity of its aromas. The wine tends to have notes of fruits typical of its region. Thus, it will taste like apple in colder regions, and taste like tropical fruit in warmer regions!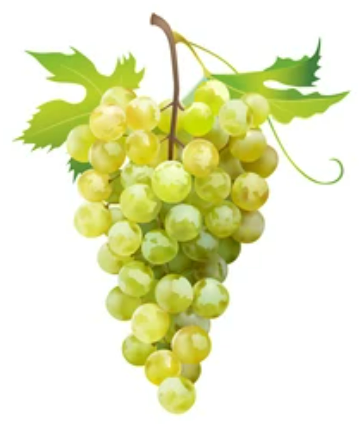 Roussanne
A noble French grape variety, roussanne is typical of the wines of Savoy or Côtes du Rhône among many others. Its combination with other white grape varieties gives the wine a pleasant taste with indispensable aromas. Fine but powerful, roussanne has a good acidity.